Customer of the Month
King Solutions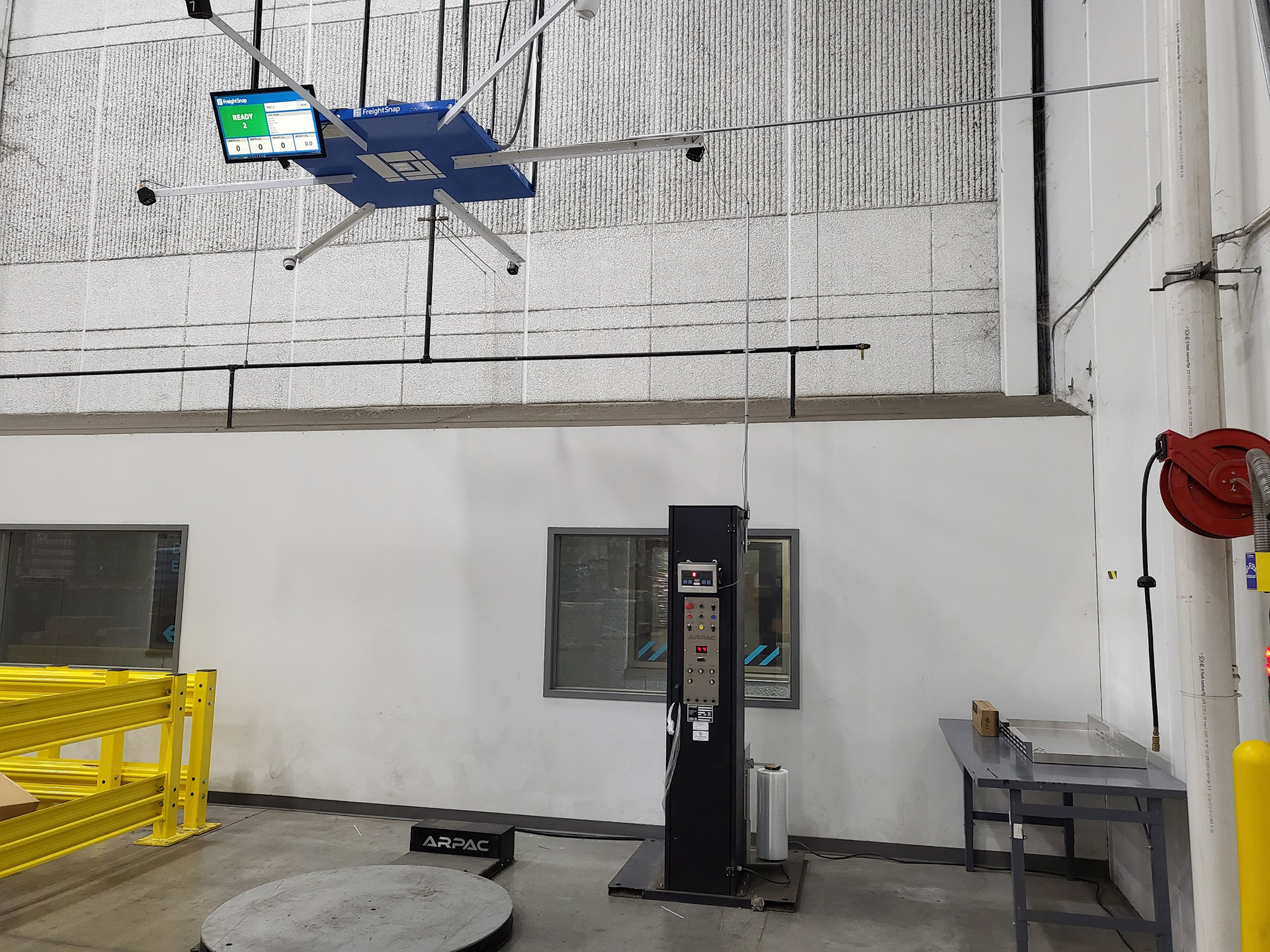 New FS 5000 at the King Solutions Minneapolis Facility
King Solutions, Inc. is an asset-based 3PL and freight forwarder headquartered in the greater Minneapolis area with an additional location in Chicago. The company was founded in 1989, and since then they have been committed to a client-centric approach. This has allowed them to create custom logistics solutions that improve the flow of materials through supply chains. They focus on transportation & warehouse management, as well as fulfillment solutions.
King Solutions has increased its freight volumes over the past few years and as such, its need for added productivity grew. King already has one pallet dimensioner in their warehouse, but the added volume necessitated additional measurement capability, and we were more than happy to help with that.
"Utilizing Dimensioners helps companies like King Solutions prevent reclassifications from Carriers, which is very important in their line of business as they have one chance to get it right," says Michael Eichenberg, CEO of FreightSnap.
"FreightSnap has been an outstanding partner for our company, and for some of our customers as well. We rely upon the accuracy of the measurements that the Dimensioners provide and the integration into our rating systems. At one time all of our measurement was done by our employees utilizing tape measures and it was a real bottleneck. These Dimensioners have changed the way we approach warehousing and fulfillment," said Mike Landberg, Customer Care Supervisor for King Solutions, Inc.