Weigh, wrap, and measure from one spot!
Our newest product, the FS Wrap-Mate boosts your productivity by combining two essential activities in one central location. The FS Wrap-Mate is a fully automated pallet dimensioner installed above your shrink wrap machine. It will integrate seamlessly to a scale and provide quick and accurate cubic information while the freight sits motionless on the turntable. The entire process takes less than a second and can be triggered by the wrapper prior to turning or through a remote-control process by the forklift operator.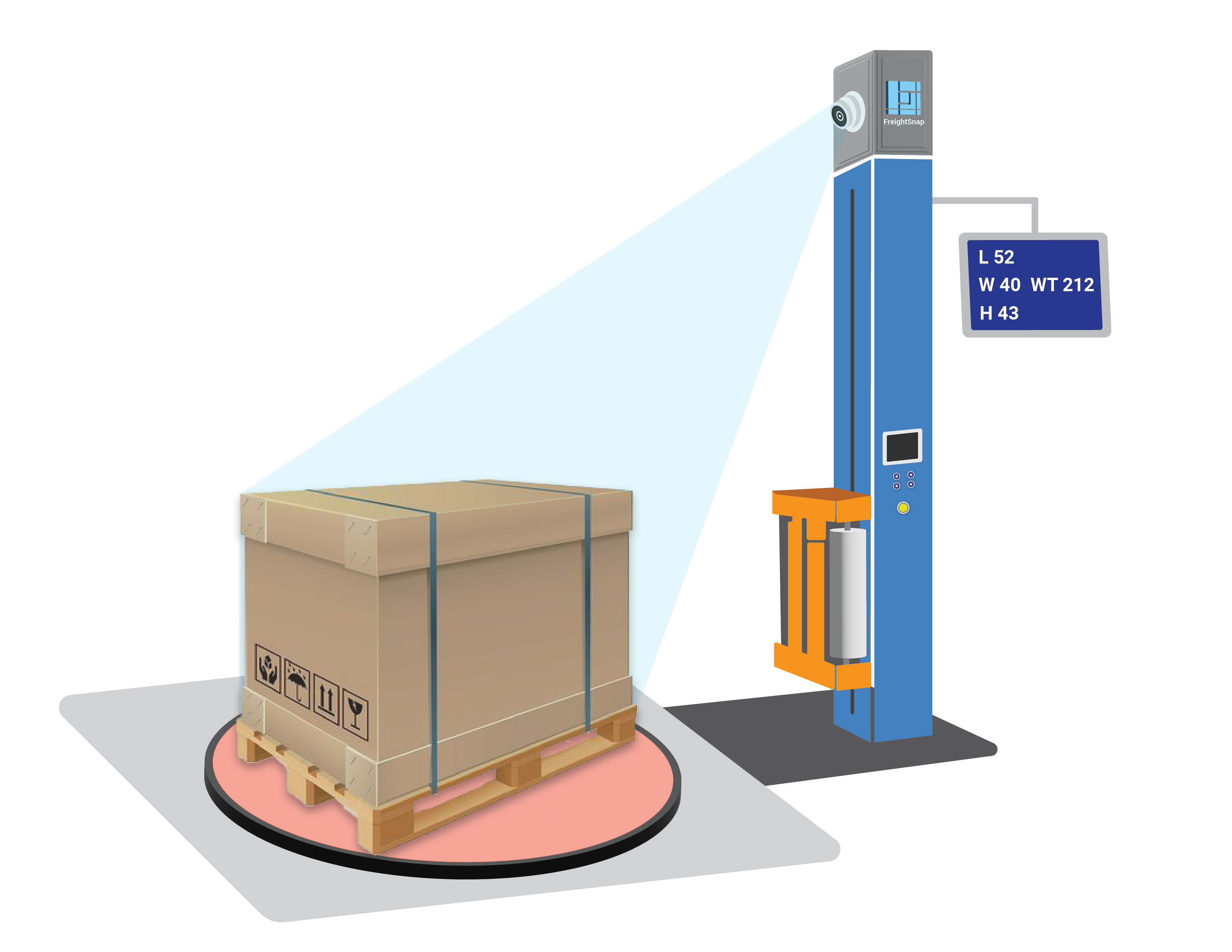 Measurement Capabilities
The FS Wrap-Mate uses the latest in 3D sensor technology to deliver consistent, accurate measurements in less than a second utilizing FreightSnap's ground breaking AI. The unit can be integrated with popular back office software to make the entire process effortless to the user.
| | |
| --- | --- |
| Accuracy | ± 0.5" |
| Minimum Measurement Size | Length: 12" | Width: 12" | Height: 6" |
| Maximum Measurement Size | Length: 72" | Width: 72" | Height: 96" |
| Measurement Time | 30 to 60 seconds |