The Custom Companies, a Less Than Truckload Carrier with operations in Chicago and Los Angeles has chosen the FreightSnap FS 5000 and installed four new units in their new Chicago Terminal operation.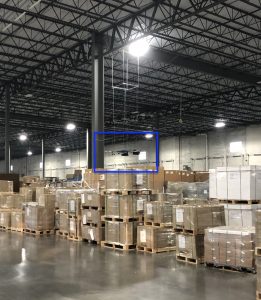 With their expanding operations, The Custom Companies needed a reliable partner to help them determine the most efficient way to incorporate dimensioning into their existing system.
"FreightSnap has been a fantastic partner and worked with us every step of the way as we started operations at our new Chicago terminal. The facility was much larger than our other operations and required dimensioners installed strategically around the terminal to provide easy access for our dock personnel. The FS 5000 integrated seamlessly with existing scale equipment, handheld computers, and dock technology," said Adam Baltz, Executive Vice President of Operations.
FreightSnap does not take a one-size-fits-all approach when it comes to dimensioning. So when The Custom Companies had existing technology they wanted to use, FreightSnap worked with them to integrate the technology with the FS 5000. Making sure they got reliable and consistent support even after installment, with a 5-year warranty and 24/7 online support.
"For customers like The Custom Companies, who have some existing technologies in place, it was important that we could provide IT services to leverage existing technologies. It helped that through some existing customer relationships, we'd been able to integrate with their existing Transportation Management System," said Michael Eichenberg, Chief Executive Officer of FreightSnap.
FreightSnap's FS 5000 has become the go-to dock dimensioning system for the Less Than Truckload industry. The reasons are simple, the FS 5000 is faster than other dimensioners, installs anywhere you need it and provides equal or better accuracy than other units on the market which sell for substantially more.
For more articles like this, subscribe to our newsletter!

Was this article helpful?